User Submitted Technical Item RB010
I am sending this because it took me some time to figure out how to connect my HT (Radio Shack HTX-202) to the RIGblaster Nomic. I even downloaded the latest version of your manual from the web. It looks pretty much like the one I got a year ago with my Nomic. The reason it took me so long to figure this thing out is that I am self employeed and spare time is at a premium.
I am currently using the Nomic with a RS HTX-202 to run WinAPRS on 2 mtrs. It is working fine. I also tried it on my Icom IC-2SAT which also works fine. I believe that it would also work on the RS HTX-404 but I have not tested it as yet.
Charles Campbell KA7TBW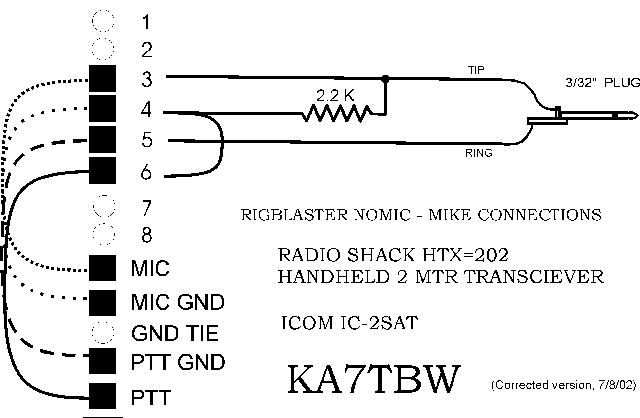 A SCHEMATIC SHOWING THE CONNECTIONS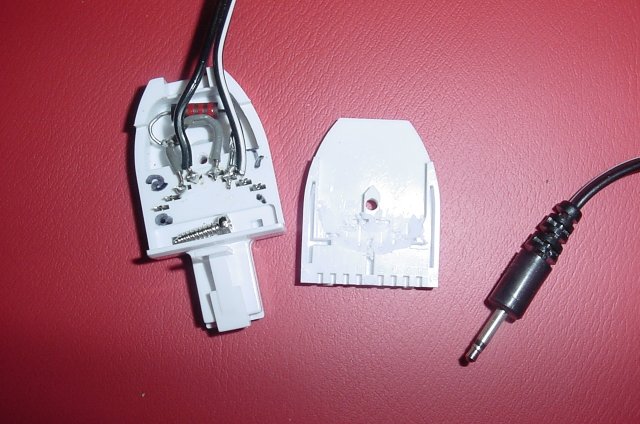 A PHOTO OF MY ADAPTER IN A RADIO SHACK RJ-45 QUICK CONNECT MODULAR PLUG RS 279-454