Community Connection
Check here for the latest announcements from West Mountain Radio. Topics will include the most recent activities we have been involved with.
Submit Pictures of your Shack or Mobile Setup
Have pictures of your shack or mobile setup that you would like to submit to us? Fill out the form below to send us your pictures. Please indicate which of our products are in the pictures in the Comments. (Each picture must be in a JPG, GIF, or PNG format and must be under 1 MB in size.)
Note: You must have javascript enabled to use this form
IEEE Radio 2023 in Mauritius
Miroslav Skoric, YT7MB
Article from the West Mountain Radio Quarter 2, 2023 Newsletter
IEEE RADIO 2023, held in Mauritius, was another good opportunity for me to promote ham radio and West Mountain Radio interfaces. In fact, that international conference included a ham radio session, where me and local Mauritian hams presented our activities. I came to the location few days before the event to test the equipment. I booked a room with balcony so my portable vertical antenna was placed there (Fig. 1, 2). The other devices, including RIGblaster plug&play and RIGblaster Advantage, were placed on a coffee table in the room (Fig. 3, 4).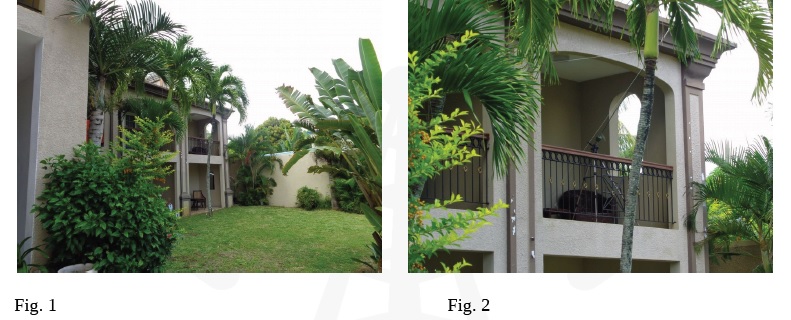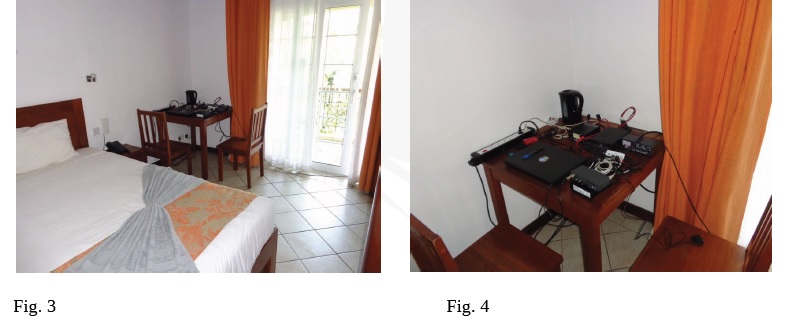 The plan was to test VHF packet-radio and the 'old' 300bd HF packet-radio for APRS positioning purpose. The antenna cable was fed into a portable radio that was also placed in my hotel room, over an antenna tuner. RIGblaster Advantage was attached to both that radio and a laptop computer running a node/BBS/Winlink software, while RIGblaster plug&play was used for VHF APRS. As I found the table in the room corner too small for serious work, I used the other large table for the ham gear (Fig. 5, 6).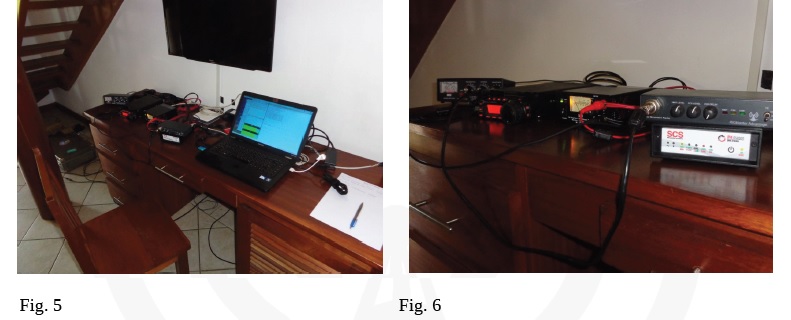 Soon after, the APRS map shown new stations, Fig. 7-8. (I worked under a special callsign 3B8YT.)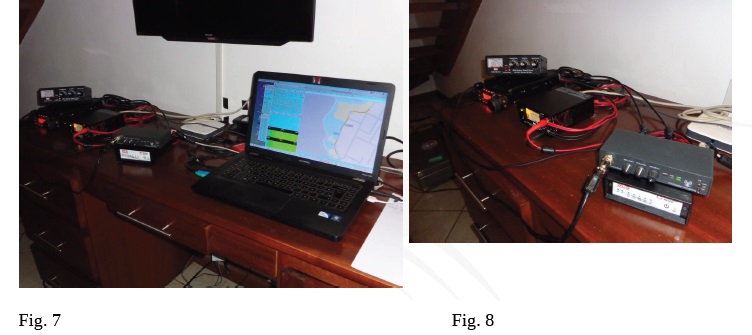 The conference started on May 1 (Fig. 9 and 10). The afternoon part of the first conference day was mostly devoted to ham radio display. The president of Mauritian Amateur Radio Society (MARS), Jean Marc 3B8DU, was also there, accompanied by few local hams, who also had their talk & demo, Fig. 11 and 12.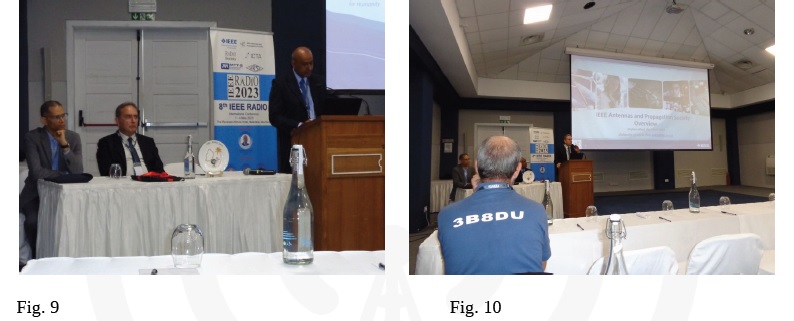 Our session took some 2.5 hours, and we presented important features of ham radio hardware & software used in QO-100 satellite operation, RF email exchange, positioning systems, and cases of emergency. During the Jean Marc's talk, his team prepared instruments in the background. Later we made a group ham photo of all who participated (Fig 13, 14).

During my part of the session, I made a rich technical display, and described various activities in data traffic modes (Fig. 15-16).

The next four days, both RIGblaster plug&play and RIGblaster Advantage, and other gear were used in the conference room, and the audience show the interest in ham radio technology (Fig. 19-22).