Products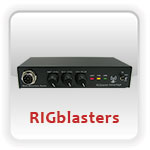 A RIGblaster is the easiest way to properly connect your radio to a computer for digital mode communications and rig control. Works with over 100 ham radio sound card software and rig control programs.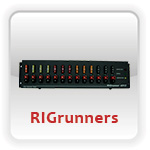 A RIGrunner is the most convenient and safest way to connect all of your 12 VDC equipment to a power source. It is a 13.8 VDC power panel that uses the excellent Anderson Powerpole® connectors. Standardize all of your 12 VDC connections using the amateur radio, ARES & RACES, RSGB and ARRL Powerpole® system.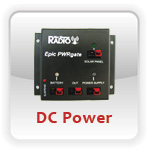 Power management devices that protect both the radio equipment and the systems that power them. These devices provide both battery charge management, load management, power monitoring and data logging features.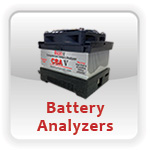 The Computerized Battery Analyzer works with your computer to perform scientific testing of virtually any type or size of battery, any chemistry, any number of cells up to 100 volts, up to 2000 watts.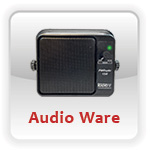 West Mountain Radio's proprietary ClearSpeech® Adaptive Noise Filtering Algorithm attenuates or completely removes hum, hiss, ignition and powerline noise, static and heterodynes. Speaker and processor versions are available for your home or mobile station.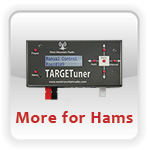 Other products for hams include an antenna management system for screwdriver antennas, an RFI suppression kit, and more.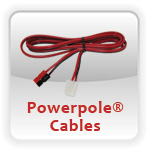 Powerpole® cables are high current, low voltage DC power cables. Powerpole® connectors allow for minimal contact resistance at high current and easy polarity identification. West Mountain Radio offers pre-made cables and supplies for crimping your own Powerpole® cables.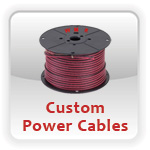 Need help wiring up a DC power system for your ham shack? Want a custom wire harness for your CBA V computerized battery analyzer or PWRcheck+ DC power monitor? Whether you need one piece or one thousand, West Mountain radio is here to help.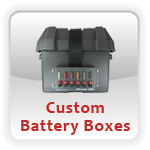 West Mountain Radio has the option for you to build a custom battery box by selecting a box and the components that you want included with it.