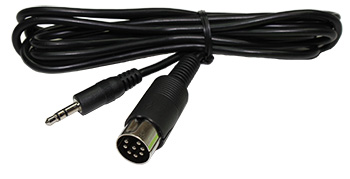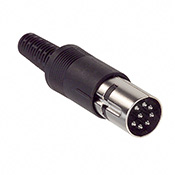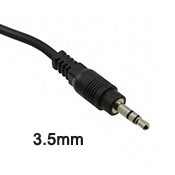 View Cable Ends
View Cable
Fixed Level Audio for ICOM DIN-8
#58129-993
$19.95
This cable is for ICOM Radios (listed below) that have an 8 pin DIN Accessory (ACC1) connector on the rear panel. It provides fixed level audio from ACC1 to the Sound Card for PSK31, SSTV, MFSK, RTTY, Packet, WSJT and other digital modes.
IC-275A(H), IC-375A, IC-475A(H), IC-575(A/H), IC-707, IC-725, IC-726, IC-728, IC-729, IC-731, IC-735, IC-736, IC-737, IC-738, IC-746Pro, IC-746, IC-756(Pro,II,III), IC-761, IC-765, IC-775(DSP), IC-781, IC-820H, IC-821(H), IC-910(D,H), IC-1275A(E), IC-7600, IC-7610, IC-7700, IC-7800, IC-9700
While every effort has been made to ensure compatibility of this cable with listed radios, it is not possible for us to physically test with every radio model. The list of radios given may not be a complete list. If your radio does not appear in the list, please check with technical support before ordering.