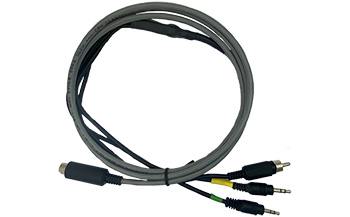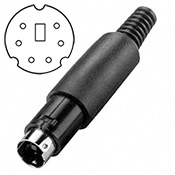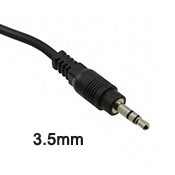 View Cable Ends
View Cable
Fixed Level Audio + FSK for Yaesu MiniDIN-6
#58131-1501
$34.95
This cable is for Yaesu radios which support FSK on pin 4 of the 6 pin mini din jack. These include the FT-450/450D, FT-950D, FT DX-1200 and FT DX-3000.
The cable has three "flying leads" - Push to talk (RCA), Fixed-level RX audio (Stereo mini plug) and FSK (stereo mini plug). Push to talk must be connected to a RIGblaster's PTT IN/OUT jack as microphone PTT will not key these radios in RTTY mode.
This cable will not work on the RIGblaster Plus, RIGblaster Duo or RIGblaster Pro. ONLY order this cable if you are using a RIGblaster DXpro, Advantage or RIGblaster Plus-II and your Yaesu radio supports FSK RTTY.