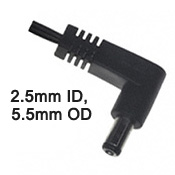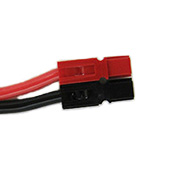 View Cable Ends
View Cable
Powerpole to 5.5 x 2.5 mm Plug
#58257-1070
$9.95
Powerpole® Connector to 5.5 x 2.5mm Plug, 6 ft. 18 gauge cable.
Use this cable to feed an LDG Z-11 Tuner or any 12VDC Device with a 2.5mm Jack from a RIGrunner fused Outlet (Max 3A).
Powerpole® is a registered trademark of Anderson Power Products. To determine which Powerpole® Connector best suits your needs, please click here.